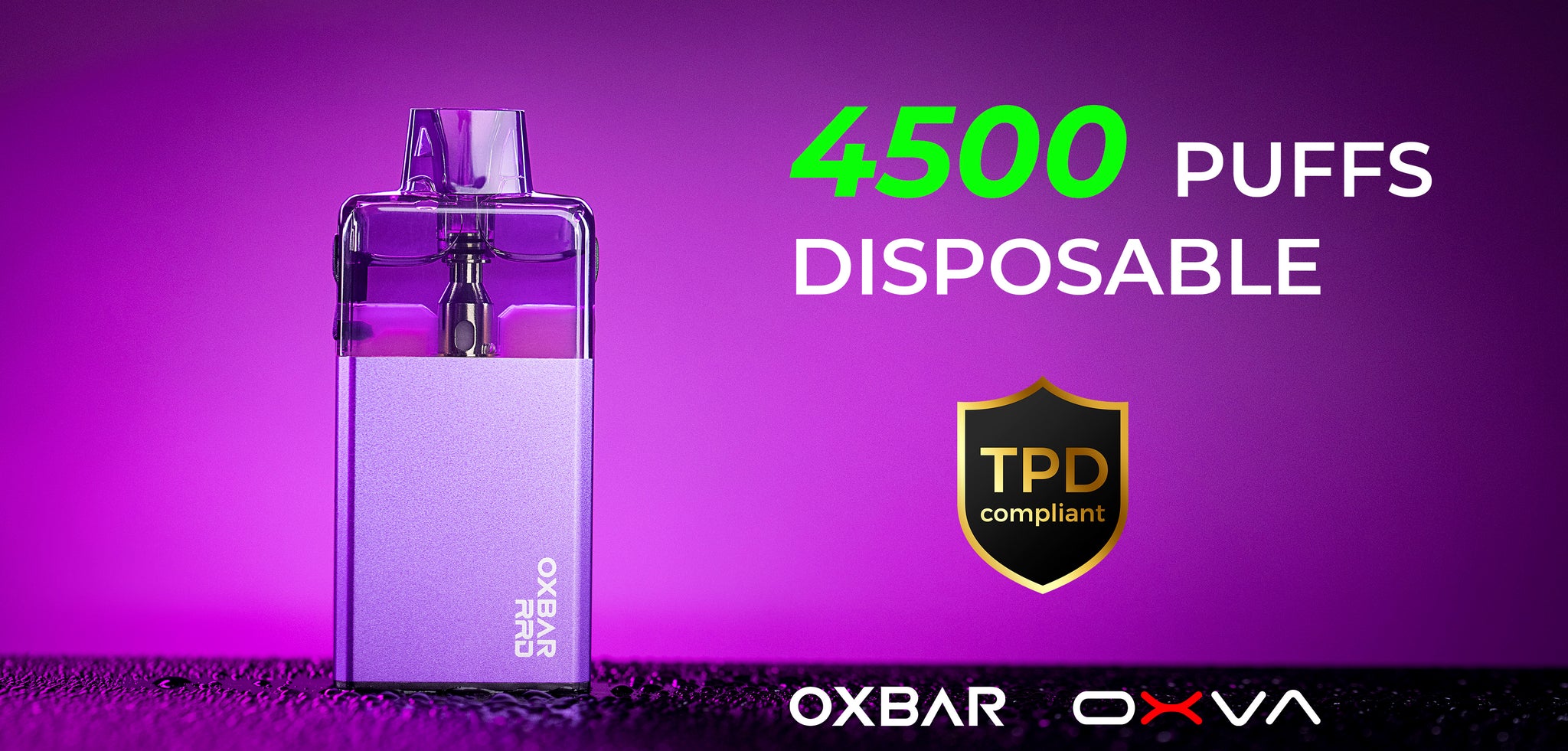 Have you ever seen legal TPD Compliant 4500 puffs disposable in UK?
Have you ever seen a disposable can use lots of UK local eliquid?
OXVA OXBAR RRD is coming.
OXbar is a rising and fast growing vaping brand, created by the original OXVA team, which is deeply involved for more than 10 years in the e-cigarette industry and has proven technical, marketing and production experience.

OXBAR RRD is a refillable rechargeable disposable product. the reason we release this devices is that we noticed that the sales of refill system (Pod/mod/etc) is decreasing a lot in UK. Most of vapeshops sells disposable to stay in business. It causes the sales of UK Local eliquid is decreasing a lot. Many UK Local Eliquid brand is struggling. We release this 4500 Puffs refillable rechargeable disposable to provide a new way for UK local eliquid brand. And to increase the sales of UK local eliquid.
Main Features:

1.TPD-compliant 4500-puff disposable

2. Can use Various UK local e-liquid, The flavor can satisfy more local UK Vapers' needs

3. One product can satisfy consumers for 2-3 weeks. Lifespan: 1 RRD = 6-7 other ***bar disposable

4. Take the same cartridge technology as the OXVA Xlim series,Great flavor, long lifespan and anti-leaking

5. The retail price (About 8 GBP) is really competitive. Just equal to 2 elfbar.

6. Comparing most of disposable, it takes Metal material, great texture and feels.

7. 1 A fast charging
8. We recommend to use Nic salt 20mg and PG/VG 50/50.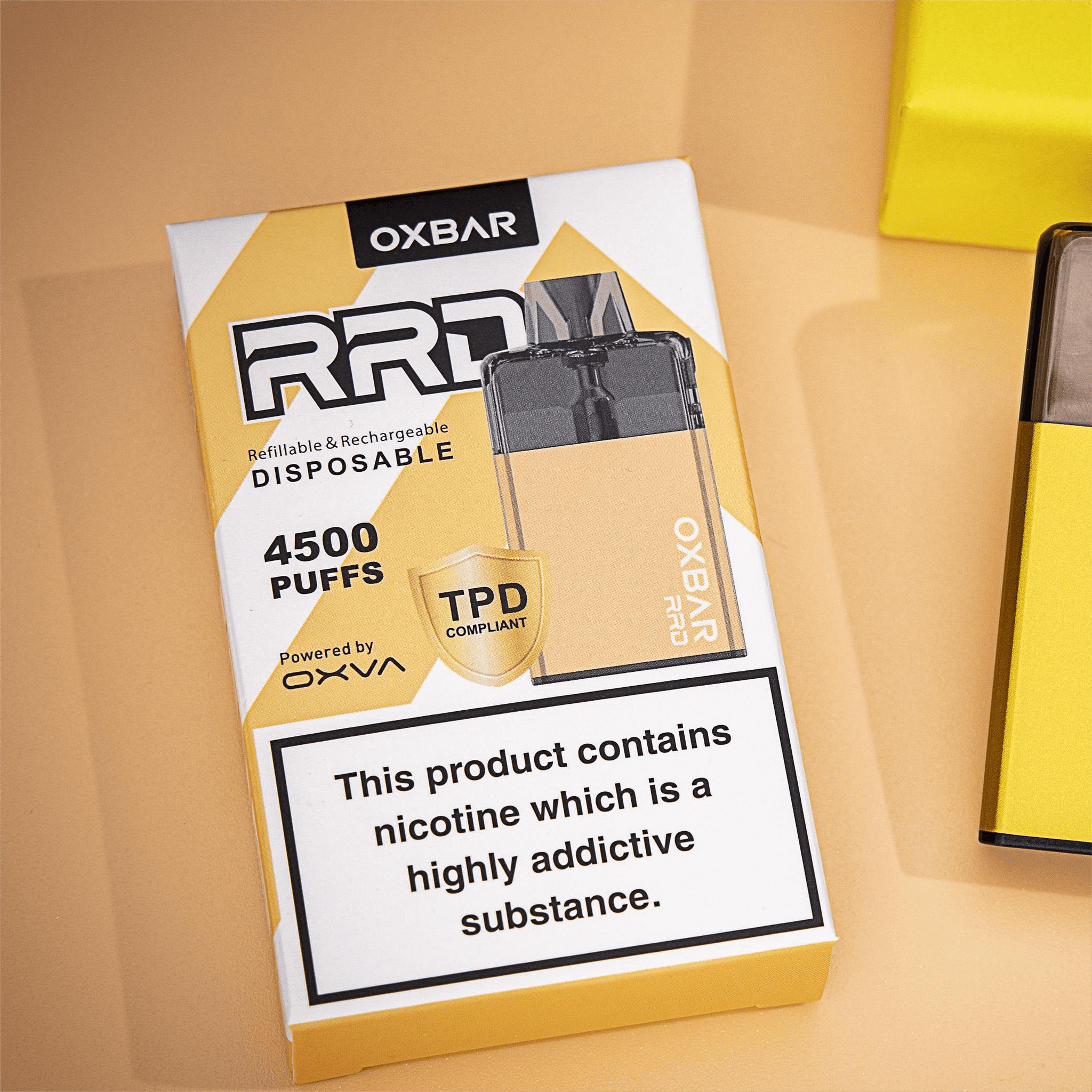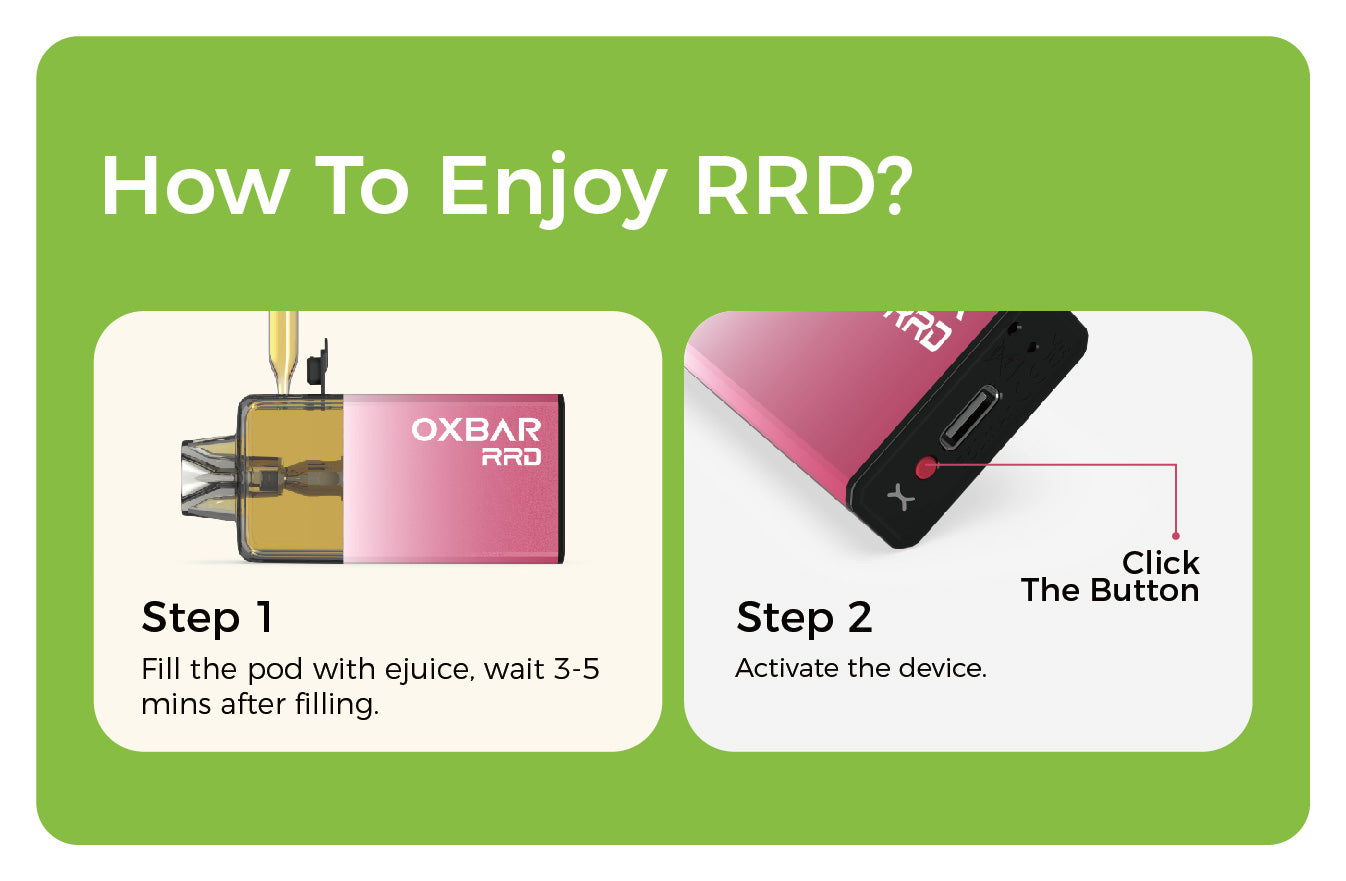 "it's not a pod system but a disposable product. because it's mainly for disposable users and smokers."
But it has really nice lifespan and flavor the same like pod device and really nice retail price almost the same like 2 ***bar.
Welcome to enjoy them